Oleg is a professionally trained actor, director, voice-over artist, acting coach, and dialogue/dialect coach. His credits range from films and television to radio and theatre. A native Russian, Oleg's work takes him across Europe and all over the world. His work is unique and draws equally from the three great masters of the Russian stage: Stanislavski, Meyerhold, and Vakhtangov. The latter is Oleg's greatest influence. Oleg has developed his own technique, style, and set of exercises, all of which encourage actors to be playful, to focus on imagination and justification, and to have artistic courage and strong physicality.

He continues to conduct research into the Vakhtangov traditions and techniques, experimenting with approaches and methodologies, and blending the new and the classic. His findings are well-regarded, and have resulted in innovative and engaging theatrical experiences. Oleg is based in London, where he is the artistic director of Belka Productions and a senior lecturer and acting tutor at Drama Centre London, Central Saint Martins. Oleg continues to produce stage work, act, and lend his voice to audio dramas, radio, commercials, audiobooks, and documentaries.
Michael Fassbender
(on Oleg's approach to acting)
"Having studied with Oleg, I found him to be a sensitive, intelligent and inspiring acting coach. I feel that he has always been receptive and very easy to work with."
Kevin Bacon
(on Oleg's dialogue coaching)
"I had a wonderful experience working with Oleg. He was able to help me with sounds and inflections but also had a great understanding of character as well. So by the time I was on set I was able to play the part and not just to say the words correctly. His help and sensitivity to the actor's process was greatly appreciated."
Simon Callow
(on Oleg's production of The Cherry Orchard)
"It is very imaginative, liberating and bold work, full of conceptually refreshing directorial choices and wonderfully playful acting."
Tamla Kari
(on Oleg's acting classes)
"Oleg's classes gave me the freedom to be brave, bold and creative. I lost my fear of new challenges and grew as a performer. Oleg taught me not to rely simply on text but to use many other tools."
Testimonials
October, 2022 — Rave Reviews for Dmitry
Acting News
Following the premiere and press night, Dmitry is receiving acclaim from critics for its bold and stylistic interpretations, rich language, terrific ensemble, innovative movements and sound design. Many congratualtions to the cast, creatives, and the crew! Dmitry will run until November 5th.

Book your tickets here.

We've gathered some recently published reviews, read them here: (1), (2), (3), (4), (5), (6), (7), (8), (9), (10), (11)
July, 2022 — Dmitry Cast Announcement
Acting News
The secret is out! Oleg is among the cast of Dmitry, an unfinished work ("Demetrius") by Friedrich Schiller. This play will be directed by the renowned director, and former Artistic Director of the Young Vic, Tim Supple. Dmitry will serve as a launch of the new Marylebone Theatre and its inaugural season. The play will run from 29 September, 2022 to 5 November, 2022.

>>Book your tickets now<< at the Marylbone Theare's website or click here for more details.
July, 2022 — Upcoming Vakhtangov Workshop at the Marylebone Theatre
Education and Event
Oleg will be conducting another Introduction to the Vakhtangov Technique workshop this September. This workshop will take place at the Marylebone Theatre on September 10th, from 10am to 1pm. Space is limited to 20 participants, so be sure to reserve your spot quickly!

>>Reserve your spot here<< or visit the Marylbone Theare's website for here for more details.
April, 2022 — Upcoming Series
Acting News
Oleg has recently wrapped filming a guest role on a Netflix series. More news and details to come soon!
October, 2021 — Vakhtangov Masterclass and Workshop
Education and Event
Another workshop event with the students of the Royal Central School of Speech and Drama. This year, Oleg conducted a Vakhtangov Technique and Objects workshop, lending his insights and knowledge of the Russian acting methods and Vakhtangov's methodology to yet another group of talented and amazing students.
June-July, 2021 — Vakhtangov Masterclass
Education and Event
The months of June and July see Oleg conducting a couple of his riveting and intense Vakhtangov Masterclasses with the amazing students of East 15 Acting School. Oleg worked closely with MA Theatre Directing students, mentoring and offering his insights into crafting engaging performances.
May, 2021 — Audio Guide Voice-Over
Voice-Over
Oleg has just finished recording an audio guide for the iconic Hôtel de la Marine museum in Paris. Check out and follow him on his Instagram for the latest updates!
February, 2021 — On-Location Director
Directing
Oleg worked as a director on the location shoot for Only in Russia, Kakaw Productions.
November, 2020 — 25th Anniversary of the Russian Voice
Event
This month, Oleg celebrates his 25th year as one of the leading Russian Voice-Over Artists in the UK. Thousands of hours behind the microphone, many wonderful gigs, and countless days inside the studio and on location have been an ultimate pleasure for Oleg. Here's to Oleg and many more years to come!
October, 2020 — Masterclass at The Royal Central School of Speech and Drama
Event
Oleg had the pleasure of conducting a Vakhtangov Technique masterclass and workshop at The Royal Central School of Speech and Drama this month. Another wonderful day of teaching and expanding the knowledge of Vakhtangov and other Russian acting methods and techniques.
26 September, 2020 — Vakhtangov and Chekhov: Text Work Masterclass
Event
Coming in September, an online Masterclass!
Featuring the incredible Ekaterina Tarasova, star of the world-renowned Maly Drama Theatre, I will lead an exploration into the collaboration between the actor and the director, utilizing Vakhtangov's approach to dramatic text. We will delve into detailed psychological and physical embodiment of text at work (looking specifically at the character of Nina from Anton Chekhov's masterpiece The Seagull), and the use of objects to create an original and unique interpretation for performance.
This Masterclass is a great opportunity for all students and professionals of the arts to examine the actor-director collaboration in the Russian traditions and to develop further techniques for your own performances in any medium. The Masterclass will be a 2-hour Zoom Webinar, including a 30 minute Q&A.
26 September, 12:30-14:30 (UK time)
Places cost £25. To register and for more information, please email info@belkaproductions.co.uk
June 27, 2020 — Belka Webinar 2
Event
Oleg and Belka Productions will be hosting another webinar on Saturday, June 27th, at 3:00pm UK time. This is a practical session that will involve intense exploration of Vakhtangov's "fantastic realism" and techniques followed by a Q&A where you can ask and discuss with Oleg about Vakhtangov and Russian acting techniques and practices.

To book a place and for more information, please email info@belkaproductions.co.uk
June 6, 2020 — Belka Webinar
Event
Oleg and Belka Productions will be hosting a webinar on Saturday, June 6th, 15:00-16:00 (GMT+1).
An Introduction to the Vakhtangov Technique' is an informative Zoom webinar that will consist of:
1. An introduction to the basic principles of Vakhtangov's approach to theatre, and to the craft of acting.
2. Defining and explaining how "fantastic realism" is the foundation of Vakhtangov's technique.
3. A short discussion and Q&A session
To book a place and for more information, please email info@belkaproductions.co.uk
May, 2020 — Killing Eve
Featured Actor
Oleg is guest-starring on Ep. 7 of the new season of the critcally-acclaimed BBC America/AMC show Killing Eve. New episodes are airing every Sunday on BBC America and AMC in the US starting on Sunday April 12th. Catch up on BBC iPlayer, available to stream every Monday from 6am or watch on BBC One, the first episode will air every Sunday at 9pm starting on April 19th.
January, 2020 — Uncle Vanya
Russian Consultant
Oleg had the pleasure of serving as a Russian consultant on the new West End production of Uncle Vanya. Currently playing at the Harold Pinter Theatre, the play, which is directed by Ian Rickson in a new version written by Conor McPherson and starring Toby Jones and Richard Armitage, is receiving rave reviews and critical acclaims. Visit unclevanyaplay.com for more information.
2019-2020 — Strike Back
Russian Dialogue Coach
Oleg is working on a few episodes of the television series Strike Back as a Russian dialogue coach.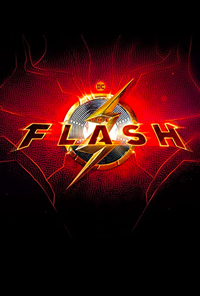 The Flash (2022)
Role: Russian Scientist #1
Director: Andy Muschietti
Production: Warner Brothers
Killing Eve (2020) (TV)
Season 3, Episode 7

Role: Detention Center Psychiatrist
Director: Damon Thomas
Production: BBC America, Sid Gentle Films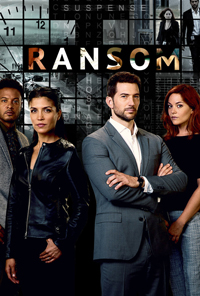 Ransom (2019) (TV)
Season 3, Episode 7: "Prima"

Role: Miroslav Kutznetsov
Director: Paul Fox
Production: CBS, Global
The Feed (2019) (TV)
Season 1, Episode 1

Role: Dmitri Garin
Director: Carl Tibbetts
Production: Amazon Video, Studio Lambert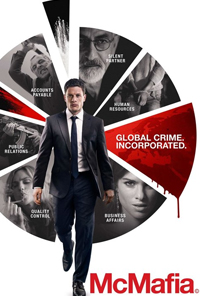 McMafia (2018) (TV)
Season 1, Episode 6

Role: Vadim's Lawyer
Director: James Watkins
Production: BBC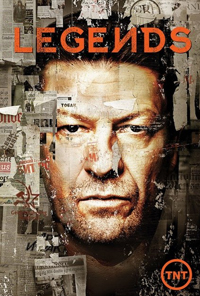 Legends (2015) (TV)
Season 2, Episode 10: "The Legend of Alexei Volkov"

Role: Yamadayev
Director: Ken Biller
Production: Fox 21, TNT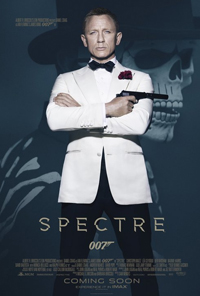 Spectre (2015)
Role: Valerian
Director: Sam Mendes
Production: Eon Productions